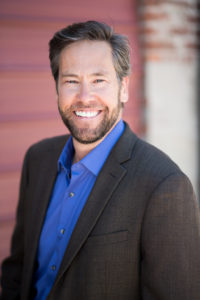 Meet the Founder
At Return On Adventure we believe a rich and fulfilling life is measured by the amount of time we spend with friends and family – on journeys to new destinations, and in sharing the memories we create.
We tell and retell the stories of our travels; the good and the bad, the times around the campfire, the wipe-outs on the trail and laugh how the tales grow more grandiose with time. Rarely do we reminisce about late nights at the office and time spent away from our loved ones.
Return On Adventure was founded by a passion to inspire friends and families to make new memories and stories to pass on and to create their own history of adventure. The reality is that life goes by too quickly—kids grow up, friends drift apart, and family members get older. Creating time Now for those moments and adventures enriches our life's journey.
My journey unfortunately began with a missed opportunity. More than 20 years ago, my dad suffered a stroke. This event changed the way he lived for the remaining 18 months of his life. He took sunset drives with my mom, went on vacations to see old friends and relatives, and really enjoyed life in a way he hadn't done before.
My dad stopped putting things off because he knew that now was the time to live and make memories.  He died a couple days after returning from a vacation with my mom.
During this time, I was working over 70 hours per week.  I had intended to create more time in my busy schedule to spend quality time with my dad, but I was too late. I learned the hard way that now is the time to spend with family and friends. Now is the time to do the things that are important to us because the future is uncertain. Now is the time to live and go on the adventures of our lives.
Shortly after my father's passing, I quit my demanding job and spent three months traveling from the Canadian Yukon Territory to Southern California—sometimes with friends and sometimes solo. I took the time to reflect and reset the priorities in my life. It was during this time that the idea for Return On Adventure began.
Armed with the belief that Now was the time to live and make memories, I was determined to not make the same mistake with my mom. Together, we have shared the glorious mountains of Glacier National Park, gazed into the depths of the Grand Canyon, and watched the sun glow on the peaks of Grand Teton National Park. Together, we created an adventurous chapter in our family's history. My mom and I enjoyed retelling our adventure stories together until she passed away in May 2011.
Our passion at Return On Adventure is to do what we love with the people we love—from friends and family we've known all our lives to new travelers we've met along the way. This is the fire behind Return On Adventure—Now is the time to live the adventures of our lives.
Join us in these adventures by Reconnecting, Rediscovering and Remembering with your friends and family!
For information about our tours and destinations, contact us today to talk about creating a fun and exciting adventure you and your group will cherish forever. We're exceptionally well-prepared to help you create a great adventure!
Live Adventurously,
Dean
---
About the Founder
With more than 24 years of experience in the adventure travel industry, Dean has a fierce passion for excellence and a wealth of knowledge on how to create some of the best adventures of your life.
He grew up on a 1,600 acre farm/ranch near Lewistown, Montana, where he developed a love for living and working in the great outdoors. After graduating with a business degree from Montana State University-Northern, Dean pursued his college dream of "using my education in the outdoor recreation business."
Dean has worked in some of the nation's top adventure locations including Glacier National Park; Sun Valley, Idaho; Vail, and Boulder, Colorado. He has managed people, finances, facilities, and tours for several well-respected companies in the travel industry, whose reputation for exceeding guests' expectations and providing outstanding customer service were core values of those businesses.
Dean's quests, and his guests, have taken him backpacking with grizzly bears in Glacier National Park in Montana; hiking to the bottom of the Grand Canyon; rock climbing Devils Tower in Wyoming; back country skiing in the Rocky Mountains; circumnavigating Mont Blanc in France; mountain and road biking in Utah and Colorado; and hiking nearly everywhere. In addition, Dean has been a part of experiencing many more outdoor adventures in Asia, Europe, and Latin America.
Dean is a certified Wilderness First Responder, trained in river and avalanche rescue, and has searched for lost hikers in the Colorado backcountry as a member of the Vail Mountain Search and Rescue Team. He relishes exploring new domestic and international destinations with fun and adventurous people by his side. He loves teaching outdoor skills and mountain biking to beginners and sharing with people the wonders of the great outdoors.
When not traveling, Dean is an enthusiastic but terrible guitar player who just learned his fourth song—lucky guests can decide if they want to hear him sing!
For information about our tours and destinations, contact us today to talk about creating a fun and exciting adventure you and your group will cherish forever. We're exceptionally well-prepared to help you create a great adventure!
---
Additional Thoughts and Inspiration:
January 12, 2011: President Obama's Tucson, Arizona speech:
"After all, that's what most of us do when we lose someone in our family – especially if the loss is unexpected.  We're shaken from our routines, and forced to look inward.  We reflect on the past.   Did we spend enough time with an aging parent, we wonder.  Did we express our gratitude for all the sacrifices they made for us?  Did we tell a spouse just how desperately we loved them, not just once in awhile but every single day?
So sudden loss causes us to look backward – but it also forces us to look forward, to reflect on the present and the future, on the manner in which we live our lives and nurture our relationships with those who are still with us.  We may ask ourselves if we've shown enough kindness and generosity and compassion to the people in our lives.  Perhaps we question whether we are doing right by our children, or our community, and whether our priorities are in order.  We recognize our own mortality, and are reminded that in the fleeting time we have on this earth, what matters is not wealth, or status, or power, or fame – but rather, how well we have loved, and what small part we have played in bettering the lives of others."